Michelle Solomon and Associates
Michelle Solomon, M.A., CCC-SLP, PC
Michelle Solomon is the owner of the practice. She has been in private practice on the Upper East Side since 2001. She graduated from New York University and currently works with children from 12 months through adolescence. Michelle specializes in the assessment and treatment of speech and language delays/disorders as well as Orofacial Myofunctional disorders. She was one of 50 PROMPT Instructors worldwide for over 10 years and is currently a PROMPT Certified Clinician. Michelle specializes in Motor Speech Disorders including Childhood Apraxia of Speech (CAS). Michelle completed the IAOM OMD course and is an IAOM member. In addition, she has extensive training and experience working with children with language and auditory processing disorders and speech sound disorders.
Michelle has worked with children diagnosed with ASD, Down syndrome, hearing impairments, executive functioning disorder, Angelman syndrome, ADHD, ADD, and Apraxia. She has been featured in Parent Magazine, is a contributor to Cutting Edge Therapies for Autism and co-author of First Sound Series (www.firstsoundseries.com).
Michelle and her small, personally hand-picked team of highly experienced SLP's work together at 1430 2nd Ave on the corner of 75th Street. The office is conveniently located; allowing families from downtown and the West side to take advantage of all the services offered. Virtual sessions, Saturday hours and in-home sessions are offered when possible. Parent training, monthly team consultations and mentoring are also available.
Jessie Edwards, M.A., CCC-SLP, PC
Jessie has been working in the practice since 2010 . She is a PROMPT Certified Clinician with extensive experience working with children 18 months through adolescence with a variety of diagnoses including Autism Spectrum Disorder, Language Delays, Executive Functioning Disorder, and Apraxia. She values a varied approach that includes Oral Motor, PROMPT, and PECS. Jessie cares deeply for the families she has the opportunity to work with. She attends team meetings, visits schools, and mentors other team members to ensure the children in her care are receiving the best intervention possible.
I am so thankful to Jessie! My son was not talking at all and never babbled. Within a couple sessions he was making his first sounds and was soon forming words for the first time in his life. Jessie's expertise and use of the Prompt technique made all the difference. She has always gone above and beyond for him. He is now talking up a storm and we are understanding what he needs and says. We are eternally grateful!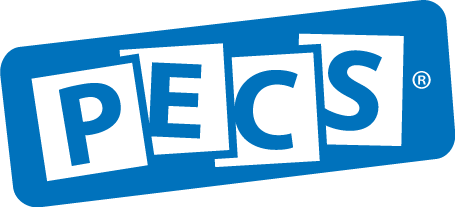 Elyssa Kaden, M.S., CCC-SLP, TSSLD
Elyssa has been working in the practice since 2017. She is American Speech Language and Hearing Association (ASHA) Certified and holds a Teacher of Students with Speech and Language Disabilities (TSSLD) Professional Certification. She received her Bachelors' degrees in both Linguistics and Psychology at the University of Michigan and her Master's degree in Speech-Language Pathology from Hunter College.
Elyssa has experience working in school and private practice settings providing therapy to children with various motor speech disorders, articulation and phonological disorders, receptive, expressive and pragmatic language delays and disorders, Orofacial Myofunctional Disorders, Autism Spectrum Disorder, Auditory Processing Disorder, and Childhood Apraxia of Speech.
She is trained in several specialized methodologies including PROMPT (Bridging Level), Dynamic Temporal and Tactile Cueing (DTTC) for Speech Motor Learning, Orofacial Myology, Oral Placement Therapy (OPT), Augmentative Alternative Communication (AAC), Picture Exchange Communication System (PECS), Story Grammar Marker and Sounds in Motion.
Elyssa makes every therapy session fun and motivating while incorporating each child's individual goals. She values a team approach and parent involvement to form collaborative relationships and facilitate generalization of skills.

Emily Capazzi, M.S., CCC-SLP, TSSLD
Emily Capazzi, M.S., CCC-SLP- Emily is a Bridging Level PROMPT trained therapist. She graduated from New York University and works with children from 7 months through adolescence. Emily has extensive training in articulation, motor-planing, language, feeding and swallowing disorders. She is trained in the SOS Approach to Eating to help children learn the appropriate skills they need to eat well. Her priority is establishing a rapport with clients, their caregiver and family. Emily utilizes play-based approach to therapy to keep children engaged, coupled with parent training to optimize progress and ensure children are receiving the best possible intervention. She has worked for the CSE and privately throughout NYC. Emily is dedicated to treating each child holistically. She looks forward to working with you and your family.
Emily is infinitely patient and committed to seeing kids succeed. She has an enthusiastic and inviting style and always wants to ensure speech therapy is fun as well as effective. Especially when our daughter was having trouble with the virtual set up, Emily went above and beyond to set our daughter up for success. It was so rewarding to see her "graduate" from sounds as she and Emily worked together! My own experience with Emily was fantastic well—she helped us when we got tripped up by insurance, was highly communicative with me and my husband, and I felt like we had a real partner in our daughter's progress. I'd highly recommend her!


Jennifer Hochberg CCC-SLP, PC, TSSLD
Jennifer is a PROMPT Certified clinician. She graduated with a master's from Brooklyn College in 2016. In addition to working in the practice, she currently works in a special education preschool working with children diagnosed with ASD, Childhood Apraxia of Speech, articulation disorders, Down syndrome, Cleft palate, feeding and language disorders/delays. She also specializes in children using augmentative and alternative communication approaches as well including picture symbols and speech generating devices.
Jennifer highly values collaboration and a team approach including parents and other team members. She uses a multidisciplinary approach with her clients to prioritize and individualize the treatment plans. She enjoys engaging with her clients in a play-based, clinician directed approach.


Rachel Miller, M.A., CCC-SLP, TSSLD
Rachel Miller is a New York State licensed and American Speech-Language-Hearing Association (ASHA) certified Speech-Language Pathologist. She is also certified as a Teacher of Students with Speech and Language Disabilities (TSSLD). She earned her Master's degree in Speech Language Pathology from George Washington University and her Bachelor's degree from the University of Wisconsin-Madison.
Rachel specializes in a number of techniques including PROMPT, DTTC and Orofacial Myology. She is passionate about working with children, their families, and other clinicians to help provide the child with the tools necessary for growth and success. Rachel promotes a holistic, collaborative, play-based, and client-centered therapy approach to best support her clients in reaching their goals and being their best selves. She believes trust is crucial in therapy and strives to be an approachable adult. Rachel has experience working in private practice, school settings and early intervention where she worked with children from infancy – 18 years old in the areas of articulation/motor planning, language, pragmatics, and executive functioning. She also has experience with AAC devices, leading social skills groups, and providing parent training.